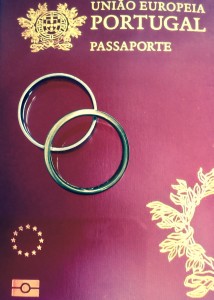 It was the ASAG´s policy not to accept cases of acquisition of nationality, under Art. 3 of Law 37/81, 3rd October.
This is because honesty is one of our characteristics and we always have an obligation to warn our clients about the real chance of success of the causes.
The acquisition through marriage, although included in the law, the success was extremely difficult, because the vast majority of petitions were denied in court, after opposition by the prosecutor, for lack of the Portuguese community connection prove.
It turns out that this reality has changed. The decision of the Supreme Court, dated 06.16.2016, came standardize the law, saying it is the prosecutor who has to prove the lack of effective connection with the national community.
Thus, there is a large increase the chances of successful completion of applications for acquisition of Portuguese nationality of spouses of nationals, and ASAG is very pleased to post this great victory.
http://www.dgsi.pt/jsta.nsf/35fbbbf22e1bb1e680256f8e003ea931/5cca923d6ee48ee680257fdb0050a5be?OpenDocument&ExpandSection=1